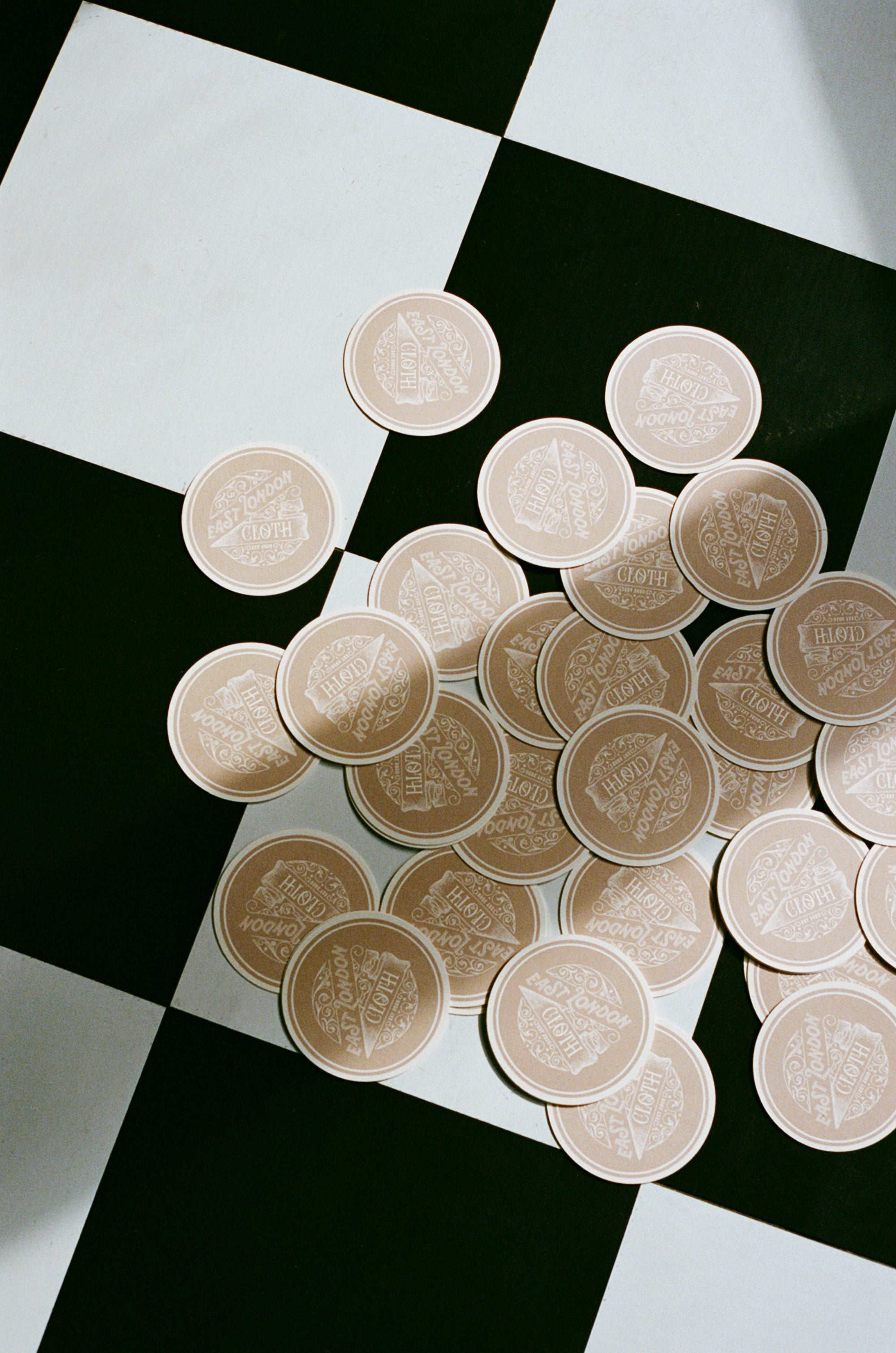 INTERIOR DESIGN CONSULTATIONS
A 90 minute appointment with our resident interior designer Grace of Gracious Spaces. Aimed at those self managing projects who would like some input from an experienced interior designer.

Examples of areas Grace is able to advise on are

• Room layouts & spatial reconfiguration.

• Electrical & lighting plans

• Colour schemes

• Cabinetry and joinery suggestions

• Furniture placement and sourcing

• Construction advice – project scheduling and questions for contractors

Grace has three appointments available each Thursday.

90 minute appointments - £395 - including a 10% discount on East London Cloth products. Valid against one transaction, for 6 months.
The Process
Please aim to arrive in good time to make the best of your time.
Parking and travel information for Vyner Street can be found here.
1 - please upload a clear image of each window along with dimensions.

2 - please bring the details of which East London Cloth product you'd like to finalise (including ideas on fabric, pole style etc.)

3 - On the day we can check the positioning/dimensions and if your windows will be suitable. Finalise the details and process the order for you.

1 - Upload a clear image of each window and add the dimensions of each. This will allow us to review these ahead of your appointment and pull any relevant samples.

2 - On the day we will have a pre-printed form for each window. We will complete these during the appointment for you to take away, along with samples.

3 - We'll aim to make a plan for each window by the end of your allotted time and send you away with the contact of one of our recommended makers.

4 - 30 minute and 1 hour appointments will include a 10% discount code, usable against any single East London Cloth order. Including fabric, made to measure products and hardware.

1- Complete the briefing questions, which will be passed on to Grace to review ahead of your consultation. There is also the opportunity to upload any relevant documentation. Including plans, mood boards and inspiration.

2 - It would be useful to formulate a list of discussion points and bring a print out of any plans/layouts (ideally A3) so we can annotate them during the meeting (though not essential).

3 - Please bring your preferred method of note taking. Be that pen and paper, a laptop or a photographic memory.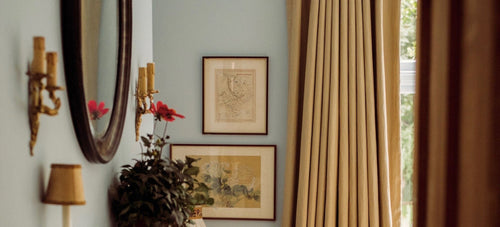 These consultations are aimed at clients who;

may not have considered working with an interior designer.
have chosen not to due to budget reasons.
wished to design their project themselves.

during the design process you may decide that you want to access the help of a designer to gain some guidance and advice.
may be to obtain a second opinion on some plans/layouts or to review some options for finishes or both of these and more! Alternatively, you may just need some reassurance that you are spending your budget wisely and sense check a few choices

Interior design consultations

Within 90 minutes we hope we can achieve more than you expect. Grace will spend 30 minutes ahead of the consultation reviewing your briefing form and relevant documents so she will already be familiar with the project.

We would always endeavour to suggest cost effective options or propose alternative suppliers that make your budget work as hard as possible, and to an extent we hope it makes the consultation fee pay for itself.

The purpose of these consultations is to offer direction, guidance and support for those people undertaking their own design project. We understand that you'll have your own sense of style, but may just require some additional knowledge or problem solving and reassurance. These consultations do not include a full service interior design or implementation of your scheme, nor does it include CAD drawings or mock ups; rather tweaking, adapting or approving your current designs.

In addition to completing the briefing form which will state your desired outcome of the consultation, it would be useful to formulate a list of discussion points and bring a print out of any plans/layouts (ideally A3) so we can annotate them during the meeting. It may also be beneficial to have a digital list of any links that you wish to click through to and any physical samples e.g tiles, wallpaper & fabric.

Curtain consultations

We aim to cover 1 window in 15 minutes. 2-3 windows in 30 minutes and up to 6 windows in an hour, dependent on the complexity of each. We can discuss the benefits of blinds vs curtains, which linings would be appropriate dependent on the room. Which style works with each lining. The placement of poles and blinds to maximise height and light. Where to concentrate budget. And give a rough guide of how much fabric a window treatment will require and therefore plan in accordance to budget. Poles suppliers, bay windows and general fittings and fixtures.

In addition to sending a clear image and dimensions of each window, any ideas and images on inspiration would be helpful. Paint colours and design of the room, indications of anything which could obstruct either side of the windows. An idea of the direction each window faces and how cold it gets.

Renovation projects are often time consuming with a vast number of decisions to be made so occasionally it may not be possible to tick all discussion points off the list. If this is the case, then it may be worthwhile booking an additional consultation.

CAD drawings/images

We will not be able to specify exact measurements from drawings so all dimensions will need to be checked for suggested ideas/products, nor will we be able to specify precise costs for items

The advice really needs to be confined to the consultation, hence why would encourage you to write a list of your priorities to work through during the session.

We would advise that you take notes during the consultation (either written or via a laptop) and bookmark any links or images that are discussed. If an audio recording is required then we can assess this on an individual basis. For curtain consultations we will complete a form for each window during the consultation, this should give you all of the needed information to instruct a curtain maker/fitter.

Should you need to cancel your consultation prior to 72 hours, you will receive a full refund via your original payment method.

Please note the cut off for booking consultations is 48 hours prior to appointment time. This is to ensure Grace has sufficient time to prepare for your consultation.
Terms & Conditions
The service purchased from East London Cloth/Gracious Spaces is design ADVICE and we are not responsible for any problems, accidents or damages arising that are outside its control during implementation of the scheme or once it is completed.
While all opinions, advice and information are professionally sourced and provided in good faith, neither East London Cloth/Gracious Spaces nor any other person or organisation associated with us accepts any legal liability or responsibility for such opinions, advice and information.
East London Cloth/Gracious Spaces accepts no liability in respect of goods specified; Furniture, Finishes and Fixtures. It is the responsibility of the client, builder or trades person to check the items are correct, in colour, size, price and qty before placing orders for items specified, or accepting deliveries.
All measurements to be verified by client and/or contractor prior to purchasing. We recommend that all purchases made directly by the client are made with a credit card.
East London Cloth/Gracious Spaces will, if needed, suggest tradespeople that in good faith are felt to be capable of providing a good standard of work at a fair price. These tradespeople do not work for East London Cloth/Gracious Spaces and no responsibility will be taken by East London Cloth/Gracious Spaces at any time should any problem arise as a result of the work undertaken by the tradesperson.
The client is welcome to use their own trades. Clients are encouraged to get comparative quotes at estimate stage.
Whilst we endeavour to ensure that the information on this website is correct, we do not warrant its completeness or accuracy; nor do we commit to ensuring that the website remains available or that the material on the website is kept up to date.
Your submission of personal information through the website is governed by our Privacy policy.
Prices for our products are subject to change without notice.